Welcome to our Online Patient Center! Here you can get information about what to expect during your visit with our optometrists as well as important forms you can complete before your appointment to save time.
We want your visit to be as stress-free as possible. Our staff will do everything we can to make sure your experience is pleasant and convenient.
Patient Forms
Northwest Eye Care Professionals offers our patient online forms online so they can be completed in the convenience of your own home or office.
Some forms are required for our patient files. Our office would like to ensure that we have the most up-to-date information possible to deliver the best possible care. These documents lets us know the history and current state of your eye health. What questions, concerns, goals, regarding your vision can we help you with? Let us know!
Complete your registration online
Web Registration is a great tool to save some time in the exam room. It will replace the forms of: Health History and HIPAA only. All other forms are still required for new patients. Web Registration cannot be done less than 24 hours before the appointment, or 2 weeks prior to the appointment.
New Patients
If this will be your first time visiting Northwest Eye Care Professionals, please download and complete the following forms before the scheduled appointment. All forms in this section are required for new patients.
*Required for All Patients
*Patient Questionnaire is Required for New Patients or patients not seen over 3 years
Dr. Sim's Patients
If this will be your first time visiting Dr. Sim's, please download and complete the following forms before the scheduled appointment. All forms in this section are required for Dr. Sim's patients.
If you would like to have medical records either sent from or to our office, please complete the medical records release:
For our patients who are being referred for a balance issue, dizzy, brain injury, autism or a neurological disease, please complete the following document:
To bill a non covered service from an insurance company, we need to have an Advanced Beneficiary Noticed signed by the patient. Please complete the following document: (ONLY complete when requested by office staff)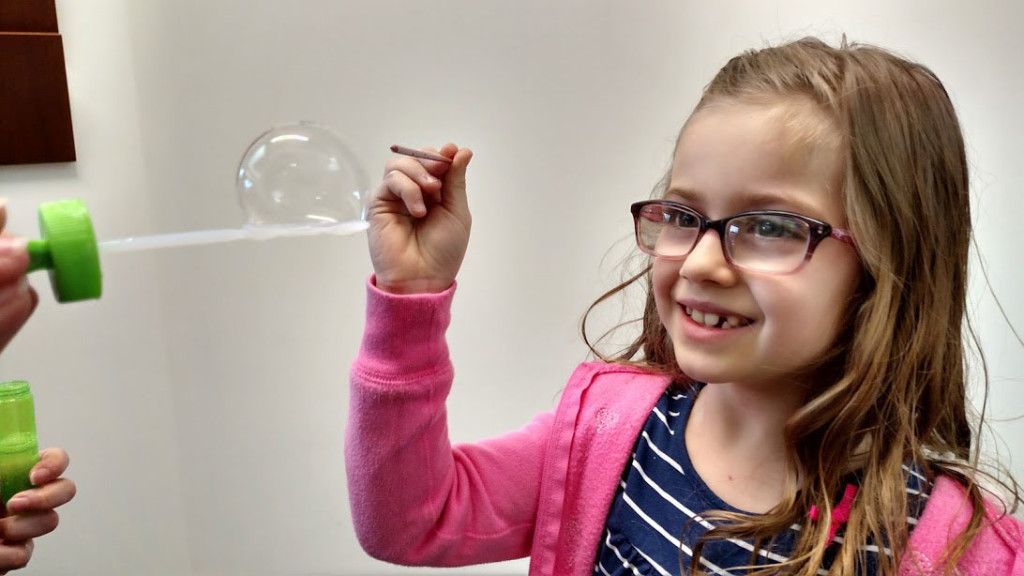 What to Expect
Child Eye Why do so many people skip their annual eye exam? We believe it's because they don't know what to expect. For this reason, we feel it's important to outline the process so you can feel comfortable knowing there's nothing to worry about.
Upon your arrival, our receptionist will welcome you as a member of our practice. We will ask you to complete a few forms. If you prefer to complete them in advance in the comfort of your home, the forms may be found in the New Patient Center. This paperwork provides us with your health history and other information related to providing you with the best vision solutions.
Below, we've also included a list of the most commonly asked questions about coming in for an eye exam.
Why is my personal background important?
Our providers will review any current vision problems, your general health, as well as discuss your hobbies and lifestyle requirements to better tailor the examination to your needs.
What can I expect from the overall exam?
In addition to determining your prescription, or how well you see up close and far away, your eye examination will also check to make sure your eyes are healthy. Our providers will test your color vision, depth perception, as well as check for any early indicators of possible eye disorders, such as cataracts, retinal problems and glaucoma. Ultimately, the elements of your exam will be determined by the doctor.
Why does the doctor ask me, "Which is better, one or two?"
Our providers will ask these questions during the portion of the examination when your prescription is established. Our providers will ask you to compare a series of lenses to determine which is clearer for you. As the differences become less noticeable, our providers will be closer to finalizing your prescription. For this reason, if you're having a hard time choosing between the options, it's a good thing!
What is the test with the puff of air for?
The puff of air measures the fluid pressure in your eyes. This is an important test, as high pressure may be an indicator of glaucoma.
Why is it necessary to know my blood pressure?
High blood pressure can affect the blood vessels in your eyes and can lead to future vision problems
Why am I asked to follow a light with my eyes?
This test is used to determine how your pupils and eye muscles react, and is important in assessing neurological function.
Is it necessary for doctor to dilate my pupils during the exam?
Pupil dilation is not always necessary. Our providers will make this decision during your exam. If required, this painless process is like opening a door so the doctor can fully exam the retina. Dilation can also help detect diseases like diabetes, high blood pressure and macular degeneration.
Payment Options
Northwest Eye Care Professionals believes in the value of eye care for you and your family. We have products and pricing to accommodate all budgets. Our office participates in most insurance programs. We estimate your insurance benefits and collect your responsible charges. Payment is expected at the time of service for all patient balances, not subject to estimated insurance balances.
Our office accepts cash, check and all major debit and credit cards including MasterCard, Visa, Discover, and American Express. Gift Certificates are available as well!!
We now offer online bill payment.
Don't forget to use your:
Flexible Spending Plans
Health Savings Accounts (HSA)
Medical Savings Accounts (MSA)
Cafeteria Plans for most of your eye care needs
All of the above plans can be used for all your eye care and eyewear needs, including eyeglasses, contact lenses, routine office visits, vision therapy and medical office visits.
Insurance
Most insurance plans are accepted at our office. Our clinics are not contracted with discount plans. Since there are so many plans and coverage varies widely, please call us to find out if your plan covers care in our office. Our insurance coordinator will verify and explain your benefits before your visit, at no charge.
No Insurances
If you have no medical insurance or do not have routine vision benefits there is still a way for you to receive the care you need. To learn more about our payment options for the initial examination, please call our office directly and speak with a billing receptionist or manager.
Care Credit
The Care Credit card is available to help people pay for health care expenses, often with an introductory period that is interest-free. We accept Care Credit for all of our services. To learn more or apply for the card, visit Care Credit here.